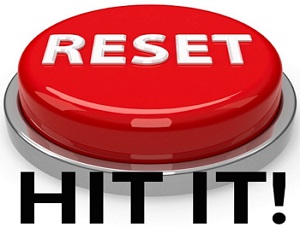 **STRONG CHALLENGE**
Reset yourself! Join us in a FREE 4-week challenge open to anyone. All you need to do is complete a physical activity for 20 minutes/5 days week for 4 weeks. The challenge runs October 19 - November 14. Register at the front desk beginning October 9th. Ask a friend to join you in this fun challenge. Free workout videos at http://www.ymca360.org or do your own thing. Have fun, post on Facebook for others to see. Check out the Y Facebook page for more info.
**OCTOBERFIT MEMBERSHIP SPECIAL**
Activate a YMCA Y-Draft monthly membership between September 15 - October 31, 2020 and we'll waive the $50.00 join fee! All membership types eligible. No long-term contract to sign! Stop by the Y Front Welcome Desk or call us at 814-726-0110 for complete details.
Memberships: If you have questions regarding memberships, please email jennifer@warrenymca.org
Childcare: If you have questions regarding childcare, please email amy@warrenymca.org
Aquatics: If you have questions regarding aquatics, please email dani@warrenymca.org
Fitness: If you have questions regarding fitness programs, please email chris@warrenymca.org
WARNING/DISCLAIMER: COVID-19 Pandemic is Ongoing
* The novel coronavirus, COVID-19, is an extremely contagious virus that spreads easily through person-to-person contact. Federal and state authorities recommend social distancing and wearing masks as a means to prevent the spread of the virus.
* COVID-19 can lead to severe illness, personal injury, permanent disability, and death. Participating in this organization's programs or accessing our facilities could increase the risk of contracting COVID-19. This organization in no way warrants that COVID-19 infection will not occur through participation in our programs or accessing our facilities.
* Masks are REQUIRED to enter the Y and while moving throughout the Y. You do not need to wear them in the workout areas, but please follow physical distancing recommendations.
* We are following all the recommended guidelines for safety and sanitation from the PA Department of Health and the CDC. Please help us by cleaning your equipment before and after use, and please wash your hands frequently.
Information on the virus can be checked below:
https://www.healthychildren.org/English/health-issues/conditions/chest-lungs/Pages/2019-Novel-Coronavirus.aspx or
http://www.cdc.gov
Support us on AmazonSmile! AmazonSmile is a simple way for you to support the Warren County YMCA every time you shop, at no cost to you. Shop at smile.amazon.com, search and select "Young Mens Christian Association of Warren Pa" as the charity you want to support! With every purchase you make, Amazon will donate a portion of the purchase price to the YMCA.

Upcoming Classes/Events
Check out all the fun programs and events the Warren County YMCA has coming up for you and your family