SWIM TEAM
Help support our Warren Dolohins and Warren Dragon Swim Teams raise money for the new scoreboard. Click on the image below to view our GoFundMe page.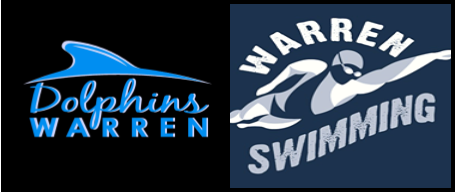 2019-2020 DOLPHIN SWIM TEAM
A competitive swim team for boys and girls ages 6 - 18. The major emphasis is on stroke development, team work and the development of the YMCA's four core values of respect, responsibility, caring and honesty. Swimmers must be YMCA members and must be able to swim one length of the pool with stopping, using crawl stroke. If in doubt as to what level your swimmer is, contact Dani Mumford, Aquatic Coordinator/YMCA Dolphin Swim Team Head Coach, to have them tested. Our team consists of approximately 75 members from all over Warren County. Season runs from September through March. They compete in the following age categories:
8 & under (novice)
9 & 10 (cadet)
11 & 12 (prep)
13 & 14 (junior)
15 & up (senior)
Age categories are based upon birth date as of Nov. 30.

Registration for 2019-20 Swim Team begins August 7, 2019. Parents must sign a 2019-20 Swim Team Emergency Form. Please bring insurance information. Available at the Y Front Welcome Desk.

Cost for 2019-20 season: (Due by October 5, 2019)
$145 YMCA Members
$ 80 Each additional child in family
$ 80 WAHS Swimmers (Grade 9-12)
Note: Above fee includes Sectional, District and State meet fees.
Practices 2019: (Subject to change.)
Practice Times by Age Group During Season (Begins Wednesday, October 2nd):

Novice (Ages 8 & under): Monday-Thursday 4:00-5:00 pm / (No Friday)
Cadet (Ages 9 & 10): Monday-Thursday 5:00-6:00 pm / Friday 4:00-5:00 pm
Prep (Ages 11 & 12): Monday-Thursday 5:30-7:00 pm / Friday 4:00-5:00 pm
Junior (Ages 13 & 14) / Senior (Ages 15-18): Monday-Thursday 5:30-7:00 pm / Friday 4:00-5:00 pm
Meets:
Home swim meets will begin at 11:00 am. Swimmers need to be on deck for warm-ups at 10:00 am.
Away meet details will be provided prior to meet date.
*For swimmers riding to/from meets with parents, a note must be provided to Coach Dani in advance.
Parent Info:
ALL parents are expected to help during each home swim meet. Jobs consist of: set-up, timing, scoring, selling 50/50, concessions, lining up swimmers, providing judges and referees. Please check the swim team bulletin board (outside of Dani's office) for meet information and/or concession donations during season.
Parent Meetings:


UPCOMING EVENTS/PROGRAMS:
Lifeguard Certification Course - Train to be a Lifeguard
**New 2-day course for 2020....Obtain your YMCA Lifeguard Certification in just two days! This course will be held on Saturday and Sunday in May. A water pre-test is required and will be held on Wednesday, May 6, 2020 from 6:00-7:00 pm.
Participants must be able to do the following swimming skills in order to pass the water pre-test:
Front Crawl Stroke
Breast Stroke
Side Stroke
Elementary Back Stroke
Front Dive
Surface Dive to Bottom of 12-foot and retrieve an object
Treading Water
Underwater Swimming
The course consists of ASHI Basic Life Support, ASHI Emergency Oxygen Administration, ASHI First Aid, YMCA Lifeguard e-lessons, and the YMCA Lifeguard course. After successful completion of all these, the participant is qualified for a lifeguard position anywhere in the United States. This course is for ages 16 and older. If interested, please contact Dani Mumford by emailing dani@warrenymca.org or call 726-0110, ext. 116. (Complete the YMCA "Junior" Lifeguard Course and receive 20% discount off cost. Complete an additional 30 volunteer hours in the aquatics department and receive 30% discount off cost.)
Date: Water Pre-test on Wednesday, May 6, 2020 from 6:00-7:00 pm
Days: Classes will be held on Saturday, May 16th & Sunday, May 17, 2020
Time: 8:00 am - 4:00 pm
Ages: 16+
Cost: $180 Members / $210 Non-Members
Registration: Now Open
Coaches' Bios:
Dani Mumford
I have been the Head Coach and YMCA Aquatics Coordinator for three years. I grew up just outside of Pittsburgh. My passion for swimming started at a young age when I would lap swim with my mom and pretend I was in the Olympics. Although I never swam competitively in school, my aquatics passion never went away. I was a lifeguard, swim instructor, and camp counselor every summer in high school and college. I graduated from Slippery Rock University with a degree in Physical Education and a minor in Aquatics. I also ran for their Cross Country and Track/Field program. Since then I have been a teacher and coach in Miami, FL and Cleveland, OH. My coaching experience includes being the assistant coach for the schools' cross country, track and field, swimming, and youth soccer teams. Sports have always been a big part of my life and have shaped who I am today. I want to help children grow and become best athlete and person they can be through the lessons and excitement of sports participation.
I look forward to coaching the YMCA Dolphins Swim Team and meeting all the great families involved in the program.
Lindsey Vavala
This is my third season as a swim coach. I have worked for the YMCA in the aquatics department as a swim instructor, lifeguard, and a coach for 11 years. I have a bachelor's degree in secondary education from Edinboro University. I work full time for Beacon Light Behavioral Health Systems as a Blended Case Manager. I started swimming for the Dolphins when I was 9 years old and continued through high school. What keeps me connected to the swim team is my love for swimming and the ability that I am able to share that passion with swimmers and fellow coaches. I enjoy working with the swimmers and to watch them grow and achieve their goals. The YMCA and the swim program have always been a constant in my life and I consider it a second "home." I am looking forward to seeing what this upcoming season has in store for us all.
Susan Wilson
My name is Susan Wilson. I am a special education teacher for the Warren County School District. I'm going into my 12th year. I am a Long Distance Running and Walking coach for the Warren County Special Olympics. I have always been a lover of swimming. I worked my way through the swim system with earning all the patches and finally then branching out to join the high school swim team. I loved the thrill of being a team member and the sheer excitement of the meet atmosphere. Long distance swim events were by far where my heart loved being. I continued to swim through college. Even though I did not swim competitively for Clarion University of Pennsylvania, I did coach Special Olympics swimming for Clarion County. Thanks goes to Dr. Brooks for getting me back to my roots of swimming.
Phil Hampson
My swimming career started at age 7 with the Warren Y swim team. I swam for the Y and the Warren High School team through grade twelve. The pool took me to Allegheny College for several years until I transferred to West Virginia University. Upon graduation from WVU, I returned to Warren and helped coach the High School team for a year under head coach Mike Phillips. Mike was my coach from age 7 through high school. It was an honor to return and join him on the deck. The twists and turns of life took me in several different directions. My parents and my wonderful wife Becky are very understanding. I am a Professional Land Surveyor, and I have a B.S. in Secondary Education. Currently I am the Operations Manager of an oil company, I do a little surveying on the side, and my partner and I have our own oil company.
Eight years ago, our daughter Callie and our son Ben said they would like to join the swim team. The head coach at that time was Chris Snyder. The kids joined and I asked Chris if he needed any help. That was the start of my second round of coaching. It was a wonderful opportunity to take a break from work, have some kid time, and possibly help some kids navigate their way through life, as Mike Phillips did for me. "Swim Team Therapy" has helped me through many long cold winters. My thanks to the kids and their parents for their help and support.
Jeff Nelson
Jeff Nelson was born and raised in Warren, PA and a 1997 graduate of WAHS. He started swimming competitively as a Cadet for the summer swim team and continued swimming on the YMCA teams as well as High School. His main events were the freestyle and backstroke sprints and occasionally Coach Phillips and Coach Bimber were able to convince him to swim the 200 IM. Jeff moved back to Warren in 2012 having previously lived in various locations for his former employer, such as Vancouver, Brazil, Los Angeles and Miami. He is enjoying being able to volunteer more of his time now and along with being a coach for the YMCA swim team, he is also an active member in his church.
NOTE: It is required that children 9 and under be accompanied by an adult at all times while at our YMCA. No Front Entry drop off or pick up.
| | | |
| --- | --- | --- |
| 10/27/18 | County Vs Warren | |
| | | |
| --- | --- | --- |
| 11/3/18 | Franklin Vs Warren | |
| 11/10/18 | Warren Invitational | |
| | | |
| --- | --- | --- |
| 11/24/18 | Oil City Invitational | |
| 12/1/18 | Warren Vs Jamestown | |
| | | |
| --- | --- | --- |
| 12/718 | Warren Vs Meadville | |
https://warrenymca.org/uploads/editor/files/warren_at_meadville_results(1).pdf